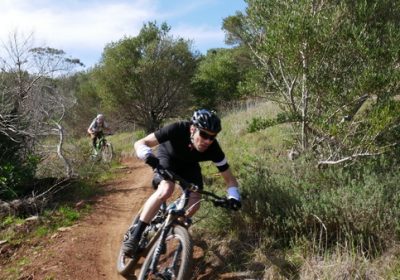 Environmental Trail Services
Environmental Trail Services is a South Australian business, committed to providing leading trail design and construction solutions. Our team is dedicated to building sustainable trail networks, using modern and traditional methods of construction to provide trails that best suit our clients' needs and requirements. These trails aim to take advantage of existing, beautiful landscapes and turn them into the best possible trails with modern technology.
We specialise in trail design and construction, ongoing maintenance programs, trail rehabilitation, auditing and feasibility studies. Our aim is to maintain the local flora and fauna, whilst enhancing the environment and providing high quality trails. The environment is important to us here at ETS Trails, we look to preserve and highlight as much of the local flora and fauna as possible throughout our work.
Whilst we work autonomously have a proven track record of delivering similar projects to a high standards we are also accepting of suggestions and ideas of our client.
Quality Systems
Environmental & Trail Services Pty Ltd has a variety of internal procedures in place to ensure that all of our work meets the industry standards for quality and safety and environmental management.
Site specific safety and environmental risk assessments are done at the start of every project and daily tool box meetings are held to ensure any new matters are raised and addressed. Safety is a must here at ETS Trails, it is the most important factor in our business making sure our staff and future users are safe.
All staff are trained and accredited in the use of all machinery and tools that they use on a daily basis and attend refresher courses as necessary.
Quality control is the role of the ETS project manager. Daily inspections are performed to ensure a high quality of work and the timeliness of the project. All staff are familiar with AS 2156.1 and the IMBA printed productions and use this as a guideline for standards applicable to our industry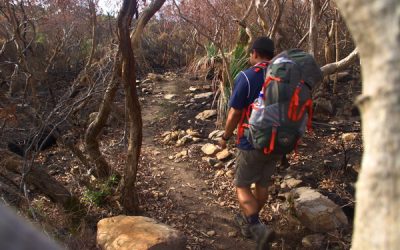 Matthew Forte
Project Manager / Operator
Matthew brings many years of trail building experience having built trails in the south of France on private property and volunteering at Woodhill MTB Park in Auckland NZ.
With 20 years of structural landscaping and project management experience in both residential and commercial sectors, he has a firm grasp of construction methodology and current construction techniques and holds a level 4 advanced certificate in Horticulture.
Matthew's experience in commercial project management has involved many multimillion dollar high profile projects which have all been delivered on time, on budget and to the highest level of quality with zero defects.
Kane Naaraat
Excavator Operator
Kane has many years as experience as an excavator operator having built local trail networks such as Craigburn Farm, Cobbler Creek, and the recent Sturt Gorge trails.
William Cheesman
Trail Builder
William has over 10 years of trail building experience having worked on the Lynton trail network, Craigburn Farm and Mt Buller trails with World trail. William has a keen eye for detail and is our go to man for grooming, naturalising and trail aesthetics.
Tom Harris
Site Foreman
Tom is our pump track and jump specialist. A seasoned and sponsored dirt jump and trail rider. Again his riding skill assisting us in how the trail performs
Tom has a construction and trail building background, learning the craft of trail building in BC Canada on some of the world's most popular MTB trails and has been racing downhill for over 10 years.
Tom has proven his skills in stonework in many of our recent projects having delivered work of a quality beyond his years and has recently started training as a site manager.
Tony Ogden
Landscaper
Tony is our construction expert with over ten years of building experience he is our guy for stone work, bridges, boardwalks, fencing and all other structural aspects.
Simon Buzzacott
Trail Builder
Simon has been racing the National endure series for the past few years and has placed in the top ten, His riding skills are invaluable when it comes to trail design and shaping, to maximise fun and flow of the trail.